If you are looking for "cheap" farm management software, we DO NOT have it. But we do offer practical and affordable farm management software. In other words, we offer valuable tools for farmers and farm managers who need easy-to-use and user-friendly software for farm data tracking. Price is always one of the top questions on our minds when we are looking for farm management software. If you are looking for our latest pricing, just use the price calculator – simple!
Why AgNote is NOT cheap farm management software?
I hope at this point you have already checked the AgNote's pricing. Do you think it is cheap? 🤔
I am sure most of you are not looking for "cheap", but you are looking for value. You are looking for a user-friendly and easy-to-use tool which will give you value and will save time and money.
What benefits will AgNote provide me with?
A quick and complete visibility of that is happening at your farm
Will give you more time to manage your farm instead of spreadsheets
Provide you simple and quick communication tools to communicate with your employees and vendors
Save you money by providing diverse ways to view and analyze your crop data and operating costs
Features in AgNote
If you have not visited AgNote's feature page, here are the key features:
A dedicated crop management area for permanent, produce and row crops. We realize that different crop types have different management requirements
Dedicated management area for your water sources such as wells, canals, district turnouts etc. There you can also save water flow and quality test results and view or share your water source map
Area where you can view and edit completed tasks on your farm. In AgNote we also provide you a quick invoicing if you are providing services to other farms
Purchase order creation. There you can quickly create or copy an existing PO and send it out to your vendor(s)
Field mapping. You can easily print or share your farm field maps with others. You can also draw and add notes to your map before sharing, or you can share a LIVE map
Create your own harvest methods for accurate yield recording
Customizable dashboards and many predefined reports which you can quickly download or share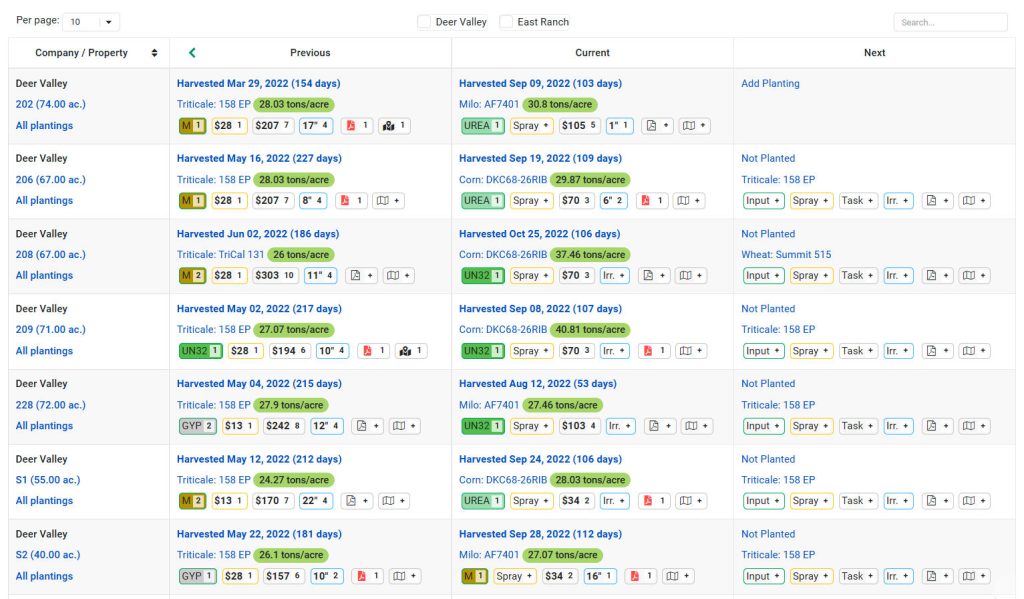 ---
The features list above are just the key features which are currently available in AgNote. To find out more on how AgNote can help you to save you time and money in your farming operation, please register for a free trial account and try it out yourself.