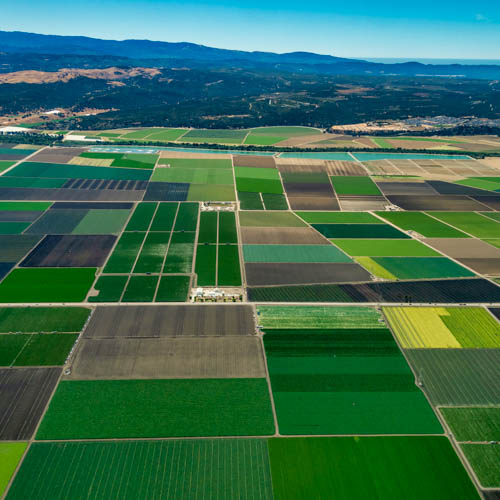 Do you manage multiple farms or farmland locations? If so, I'm sure you can relate that multiple farm management can be challenging. Especially if the farm data needs to be tracked and reported separately for each farm (location).
While average farm size in the United States in 2021 was 445 acres, about 25% farms have over three thousand acres. That means that many larger scale farms have fields spread far apart. Likewise, there are many investment companies which have investment properties in separate locations in the country and that can make farm management challenging.
Multiple Farm Management in AgNote
AgNote is built so each account can manage many farms (companies). Or if you have one big farm with farm fields far apart, it can be beneficial to group farmland into named areas. Chances are that you are already doing that. In AgNote, it is extremely easy to create a new company under which you can group your farm fields. And from there you can track crop information such as inputs, sprays, irrigations, tasks, etc. separately for each company.
Here are some of the functionalities your will find specifically for multiple farm management:
Throughout the application you will be able to quickly filter data by farm.
Where applicable, dashboards will display data grouped by farm.
Schedule reports for each farm.
Account users can be restricted to access data only for farms assigned to them.
Farms and farm properties can be deactivated instead of deleting them to preserve the data history.
Practical invoicing. This can be beneficial for farm management companies. AgNote allows users to record completed tasks and at the end of the month, account owner can easily generate invoices for the completed work. AgNote will generate an invoice and invoice details file (PDF) for each farm separately.
Quickly generate Purchase Orders (PO) for each farm.
Below is a screenshot of Row Crop management area in AgNote. There you can see the company Quick Filter on top of the page. You will find this Quick Filter in many management areas in AgNote if you have multiple farms (companies) in your account