Produce (vegetable) crop data management compared to, for example row or permanent crop data, has some uniqueness's. One of the uniqueness's is that, when growing a produce crop, the farm field may have multiple crops or varieties planted in the same field.
To maintain accurate crop inventory, food safety records, precise field mapping etc., Farm Management Software for produce crops need to allow for field splitting.
After consulting with several produce crop growers and gathering their specific needs, we added a Produce Crop management area in AgNote.
Here are some of the key features in AgNote's Produce Crop management area:
Add up to three crop plantings per year.
Plan next year's plantings.
Split fields. AgNote will validate to make sure that the planted crop acreages do not exceed total field acreage.
View and share field map with each planting's information on it.
Dedicated Produce Crop dashboard and reports.
Add suffix for each block on the field. The suffix will also show up on the map.
Year Navigation which allows you quickly navigate between calendar years to see what was planted in each field.
Below are a few screenshots of Produce Crop management area in AgNote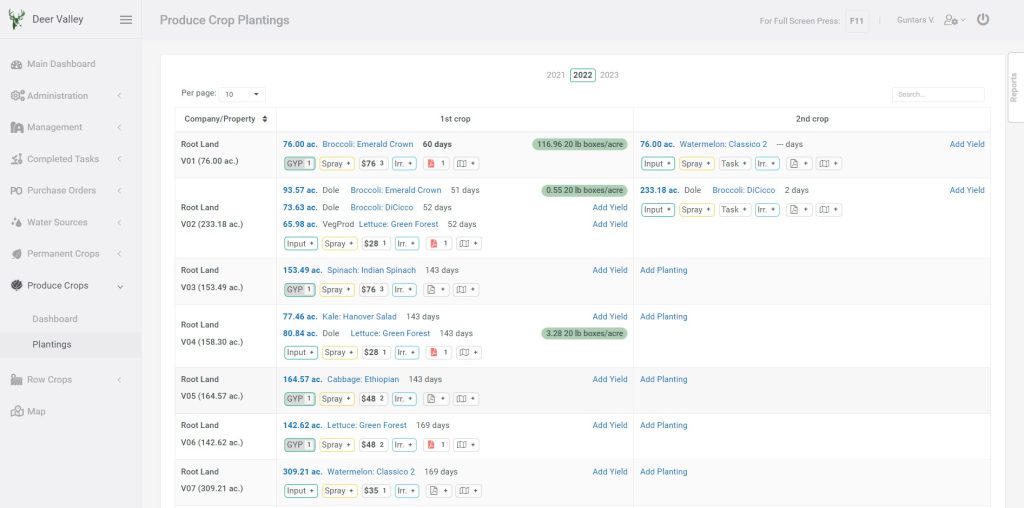 The image below is a screenshot of a field map where you can see each crop outlined on the field. Also notice that the second line on the label is the suffix which was added for the planted block.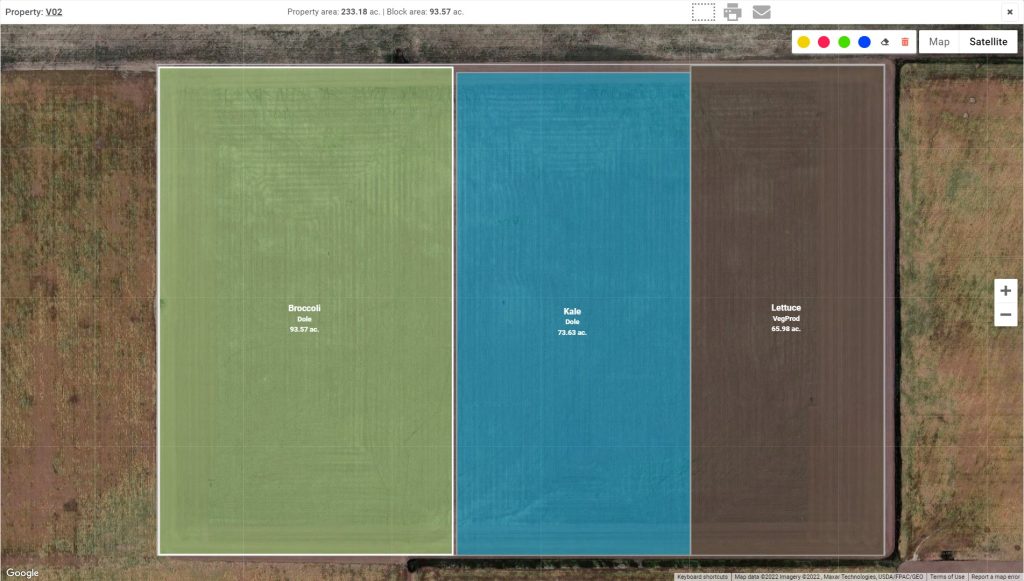 In addition to the Produce Crop management area, AgNote also has a management area for:
Annual Harvest View. This is like an extension for row crops. In Annual Harvest View you can manage plantings which have multiple harvests in a year. For example, alfalfa planting which has multiple cuttings every year.
If you would like to test AgNote's Produce Crop management functionalities for yourself, just register for a free trial account and test it out!