This year (2023) World Ag Expo in Tulare will be one of the busiest farm shows in the last few decades. One of the reasons why is COVID. Because of COVID restrictions the last few shows had limitations or were completely cancelled. The other reason is the new AgTech which has emerged during the last few years.
About World Ag Expo in Tulare
World Ag Expo® is an annual farm show event held in Tulare, California (4500 S Laspina St, Tulare, CA 93274). Located in the heart of the San Joaquin Valley, the World Ag Expo is just off Highway 99, midway between Fresno and Bakersfield.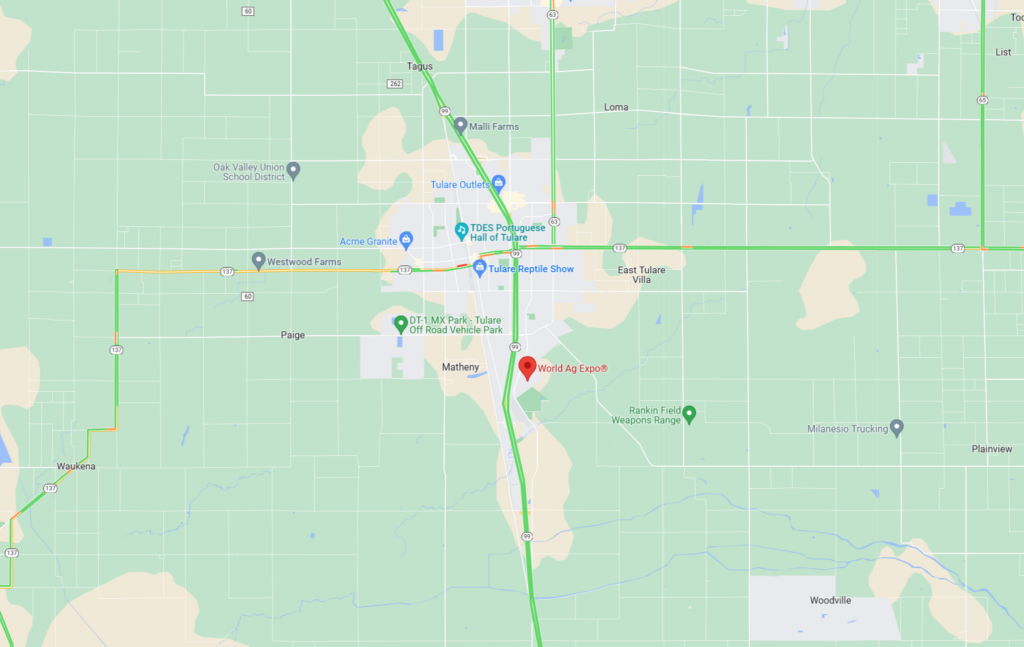 The World Ag Expo started back in 1968. About 28,000 attendees attended the first show. Ag World Expo was started in Tulare fairgrounds. The show's popularity quickly outgrew its original location. And in 1982 it moved to its current permanent location at the Internationall Agri-Center.
The World Ag Expo is the largest annual agricultural farm show with over 1,450 exhibitors and an attendance of more than 100,000 every year. The show starts on the second Tuesday of February. It is a convenient time in the year for exhibitors and farmers. Farmers are the target audience for this show. During this time of the year the weather is beautiful. A lot of almond orchards are starting to bloom. It is beautiful scenery for the attendees who will be traveling to the farm show. It is also very convenient for the farmers, because while farming never stops, February typically is a slower month at the farm.
AgNote at the Corteva Agriscience Center (booth #3006)
AgNote's prototype was started back in 2016 and it was first released in early 2020. This year (2023) is our first exhibition at the World Ag Expo! It will be our honor to meet and talk to you at the show! If you are row crop, permanent crop, or vegetable crop grower, please stop by! We have unique and effective features to offer which will simplify and improve your farm management.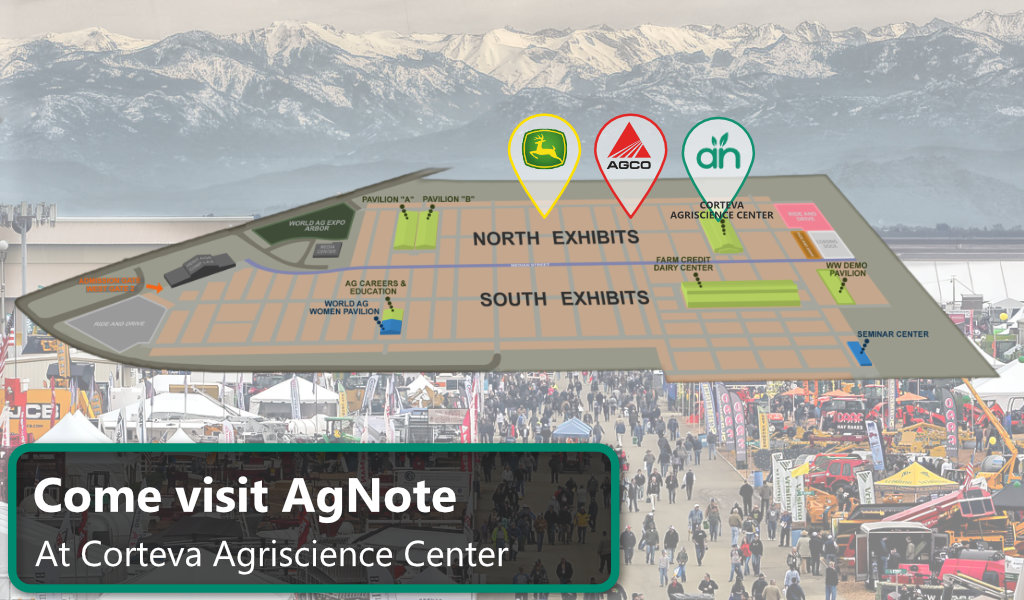 Please come visit us, we will be happy to meet and talk to you! Thank you.