I just returned from CONEXPO CON/AGG 2023, which took place in Las Vegas last week (March 14-18, 2023). CONEXPO is one of the biggest construction / AG shows in North America. Which takes place every three years in Las Vegas, NV.
While the show is mainly geared towards the construction industry. Anyone attending it will find something interesting in the latest technology.
My main goal by attending this Expo was to find something in the latest technology that could help farmers to manage their farms easier. Things which would help farmers to automatically collect and process farm data. While there always will be some data which will have to be manually collected, my goal is to help farmers to automate things as much as possible, so farmers can focus more on growing the crop, and less on managing the spreadsheets.
 While I attended this Expo, more from the farmers point of view, I saw that the need for easy-to-use data tracking software does exist in other industries. At the Expo I met with over ten software providers who provide data tracking software for things such as estimation, trucking, asset management and much more.
All industries are facing increasing production cost challenges. That's why it is so important to track and analyze the actual production costs, so the companies can make adjustments needed to stay profitable.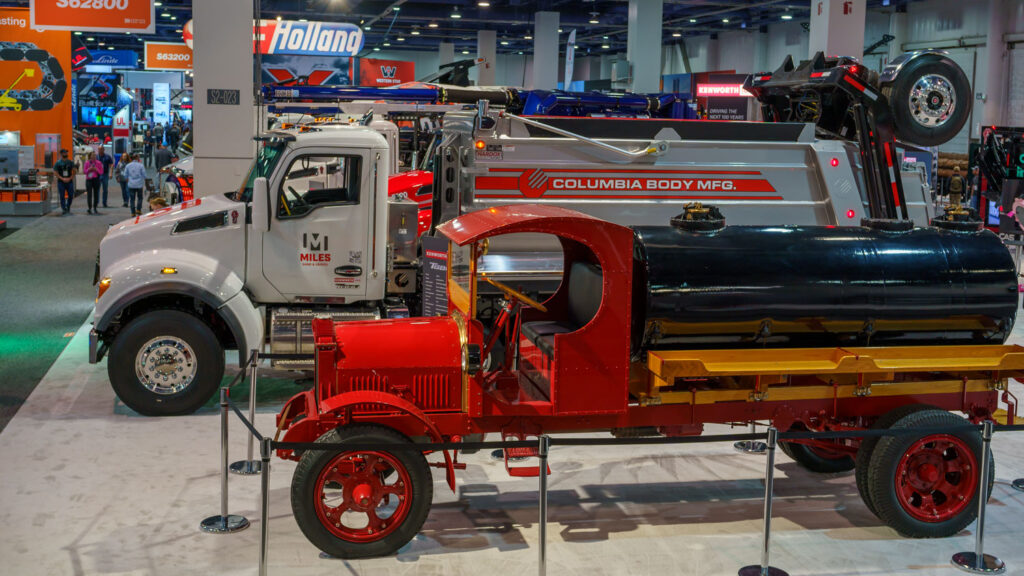 Data tracking software for farmers
While AgNote wouldn't be the right tool for construction companies, it definitely can help farmers with crop data management. AgNote was initially prototyped by an actual farm manager, with simplicity and practicality in mind. If you are looking for easy to use data tracking software for your farm. I would strongly encourage you to register for a free seven-day trial and take AgNote for a test spin. AgNote has dedicated management areas for row crops, permanent crops, and vegetable crops. There you will also find practical tools for field mapping, water source management, reports & dashboards and much more.