At a glance see what crops and how much are currently planted on your farm.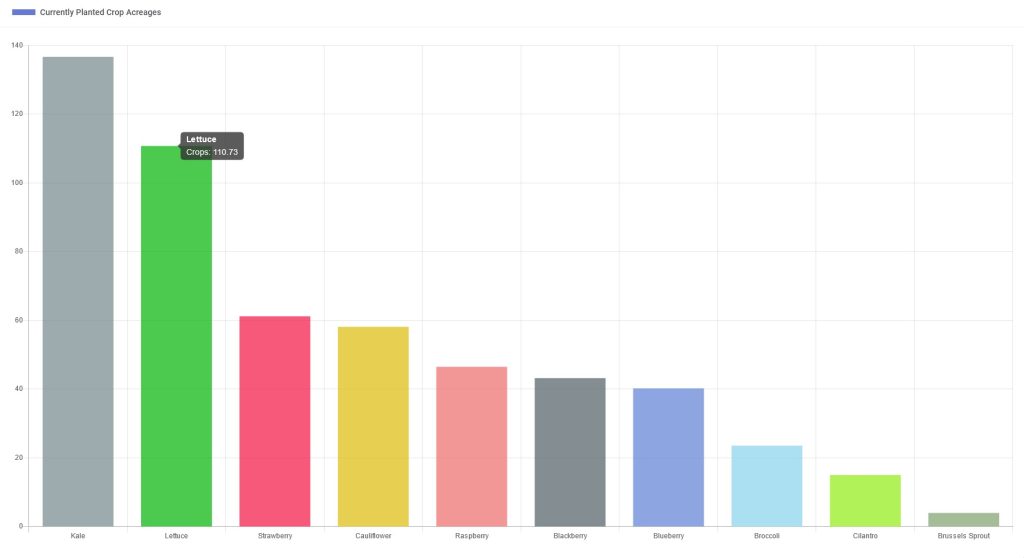 This chart shows you how many acres of each Row and Permanent crops are currently planted on your farm. Again, it is worth noting that this chart displays only acreages for currently planted crops, not Previous or Next planned crops.
For better visualization, this chart orders crops with the most acreage on the left-side of the chart. This order makes it easy to quickly see which crops have the most acreages.
You can easily customize / change the color for each crop in your account's Management area. The color you choose for each crop will also show up on the map. Check out an example of map's screenshot below.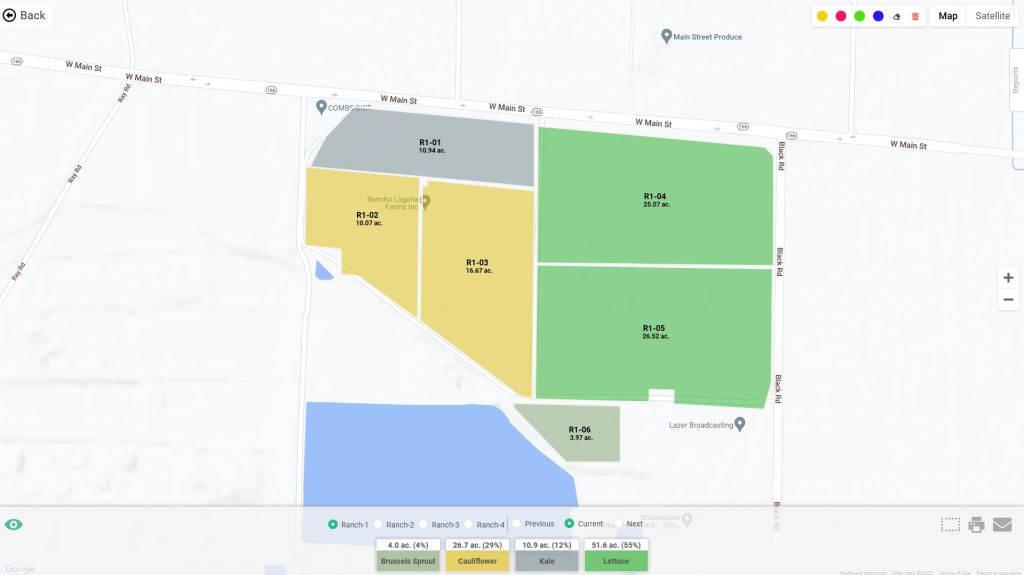 If you would like to see in what field those crops are planted, just download one of the planting reports. For example, you can download Quarterly Plantings & Harvests which will show you crop information for each field.
a