If you are farming irrigated crops, you will most definitely benefit from a user-friendly irrigation well and pump management tool. In addition, if you are tracking your crop irrigations, you will also want to record the irrigation water source.
Here are basics what the well and pump management software should allow you to track:
Installation date
Water source power source (i.e. electric, gas, diesel…)
Power source details (i.e. make, model, serial number…)
Mark water source ownership (farm or water district)
Specify if water source has flow meter installed, and if it does, flow meter readout units (i.e. acre-foot, gallons…)
 It can also be beneficial if software would allow you to track well and pump flow test and water quality test results.
Irrigation well and pump management in AgNote
We realized that water source management is a crucial part in every farm which farms irrigated land. AgNote's Farm Management Software offers a dedicated management area for irrigation water sources. There you'll be able to manage all the things mentioned above and much more.

In addition to the list above, in AgNote's Water Source Management area, you will be able to manage things such as:
Save water source images
Mark the water source location on the map
Share water source map with others
Print and share water source reports
Schedule water source flow and water test reminders
AgNote's water source management area also includs some nifty features such as detecting flow meter rollovers when recording irrigation events for the crops.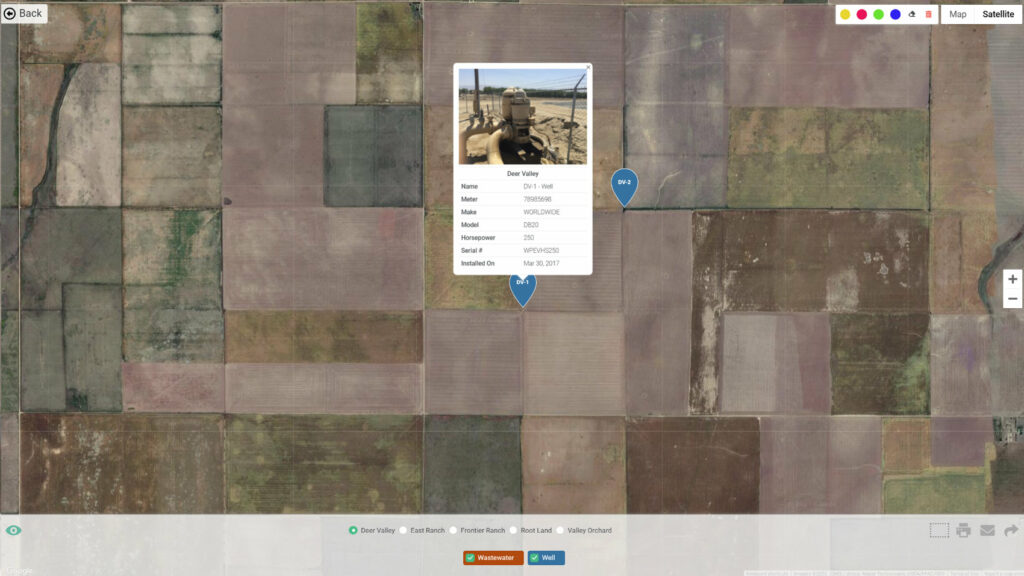 In summary, AgNote's Water Source Management area allows you to track all your well and pump essential details in one place.
Is AgNote's water source management tool right for your farm? There is only one way to find out. Please register for a FREE seven-day trial and take AgNote for a test spin!