You may wonder, how is small farm management software different from large farm management software? The main differences are in the features which it provides, its uniqueness and price.
Large farms (corporations) often will use a custom created application which will be based on Enterprize based backend (database), such as Oracle. These custom-made applications will include all business aspects and processes such as inventory, sales, regulatory, asset and other management modals. These large farm management applications are customized for each individual farm. By now you are probably sensing that this kind of farm management software will come with complexity and a higher price tag. Complex application will also require a dedicated person or team for further development and maintenance.
Small Farm Management Software
While all farms are different and have different requirements, there are similarities. For example, most farms will need a place to manage their planting information, produce quick reports and field maps. One of the biggest requirements is that for small farms, software must be user-friendly. It needs to be intuitive and simple to use. And finally, it needs to be affordable. For most small farm owners, it will not be practical to have a dedicated support person or team for the application.
Small farms often do not need features such as inventory management or asset management. Often all what's needed is simple to use small farm management software for crop detail tracking, field mapping and reporting.
Is AgNote the right tool for my small farm?
AgNotes main focus is on software's ease-of-use and practicality. Since AgNote initially was prototyped by an actual farm manager, that's why it is user friendly and practical.
Is AgNote the right tool for your farm, you be the judge. Current AgNote's accounts range from 40 to over 60,000 acres. AgNote's simplicity is the biggest reason why users choose AgNote.
Here are just some of AgNote's key features: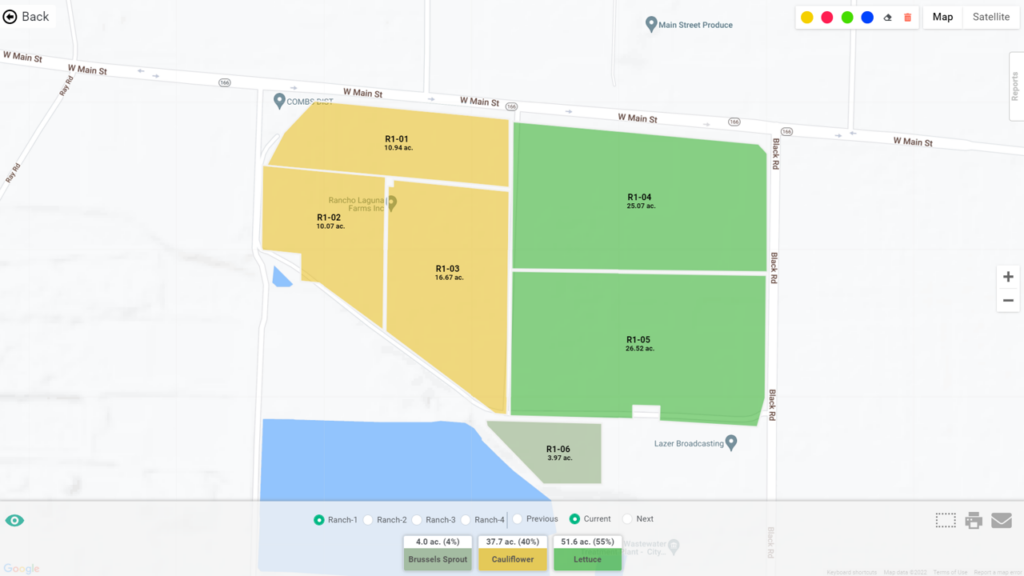 Of course, the best way to find out is AgNote the right tool for you, is to try it out for yourself. Register for a free seven-day trial and take AgNote for a test spin.